Alessandro Gherardi Fall Winter 2018-2019 Advertising Campaign
The Fall Winter 2018-2019 Collection by Alessandro Gherardi tells a story which divided between formal, contemporary and leisure atmospheres – fabrics that are very different from each other are linked by a fine line derived by great research on modernity and the highest quality of Made in Italy.
Great protagonist of the collection is the flannel in intense color ranges combined with gray in small or large check patterns. Another point of style that can't be missed are from the urban-inspired fabrics, developed with special yarns such as chenille, mouliné and bouclé, needle-punched fabrics.
Gherardi's world of inspiration is revived at its highest expression though the entire Fall Winter 2018-2019 advertising campaign. The image expresses the lifestyle of a young contemporary gentleman, a man of innate charm who loves the discovery of beauty in a mix of different cultures, always poised between Italian heritage and different exotic and exploratory stimuli.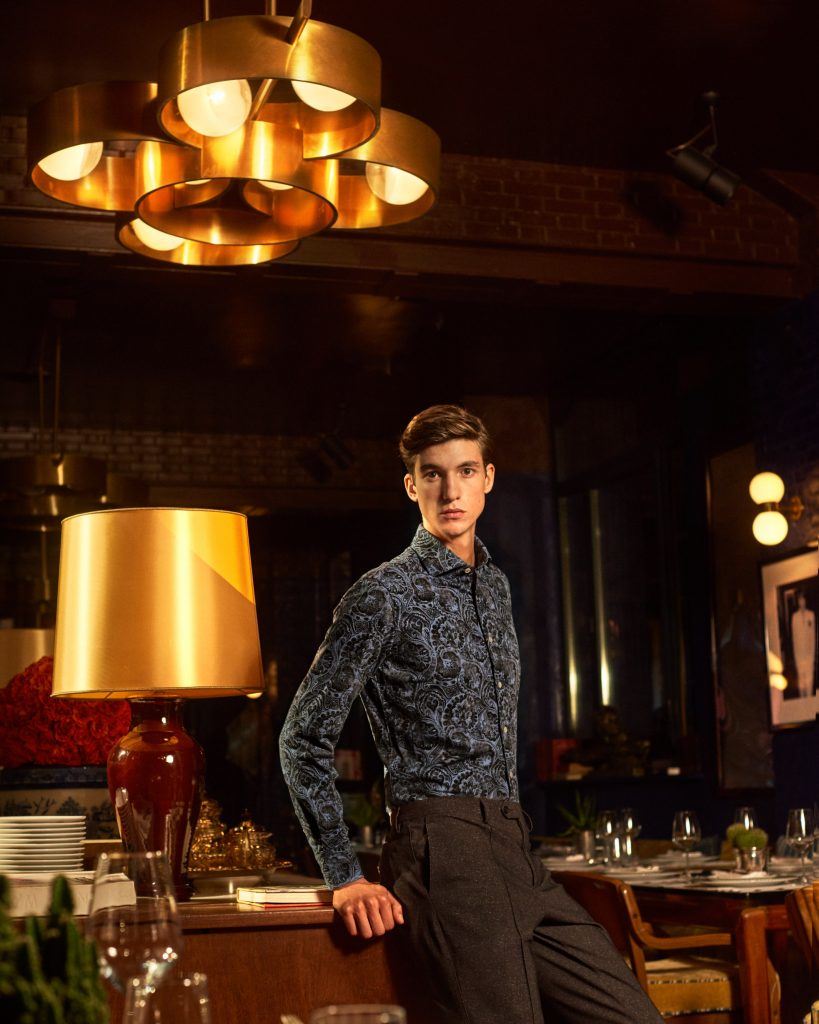 Gherardi man knows his past and is a lover of the greatest tradition from his own heritage originated in the beautiful country like Italy, but at the same time, he will never stop discovering the world.